The Importance of Being Earnest (in Times of Covid)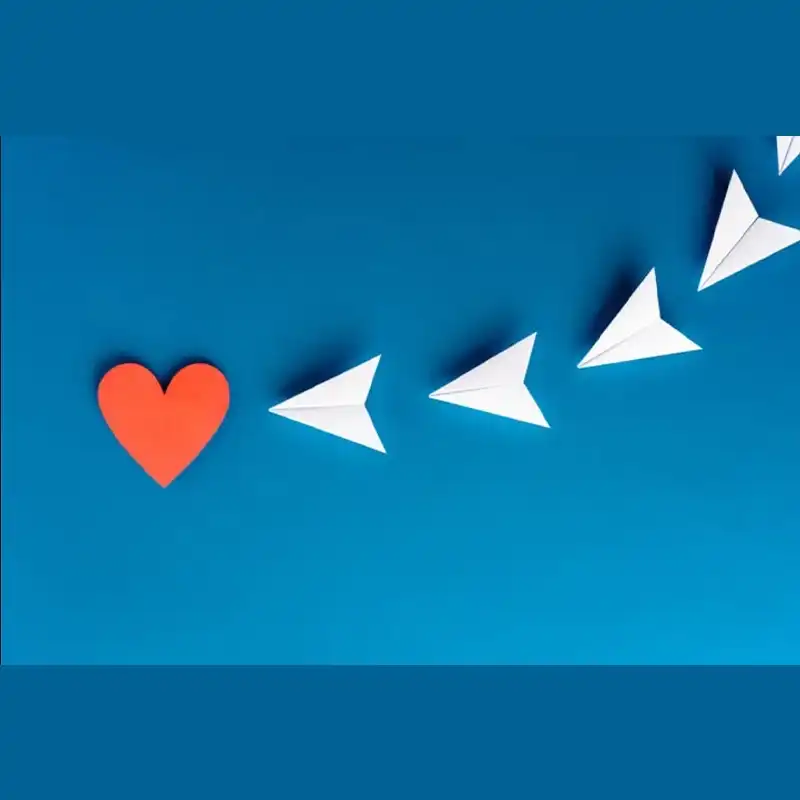 Category:
Customer Loyalty,
Guide
A person's true character is often revealed in times of crisis, and that is certainly true for brands as well.
The COVID-19 pandemic has deeply affected the changing relationship between consumers and businesses. It created a deep sense of uncertainty and fear that pushed customers to value empathy more. It raised customers' concerns over sustainability issues and also heightened their anxiety over unreliable and biased information, accelerating the demand for more openness and accuracy.
With all those things considered, brands are under considerable pressure to showcase their transparency. The way they behave during this crisis will, to a large extent, cement people's perceptions and their fate accordingly. Those that successfully navigate the new normal, however, will differentiate themselves favorably and reap rewards for years to come.
But before we discuss how brands can elevate their transparency, let's step back for a moment to explain what exactly is brand transparency.
What is Brand Transparency?
Broadly speaking, brand transparency denotes a brand's attempt at exuding trust. It's a measure of how far a brand shows itself to be honest, genuine, and accessible to both internal and external stakeholders.
Brand transparency can take many forms, but at heart, it is about communicating relevant, thorough, yet digestible information in a timely manner, be it about products or services, values or goals, the way a company operates, treats its employees, or vets suppliers, the impact of its business on the environment, and so on.
Why Does Brand Transparency Matter?
Brand transparency is one of the most effective ways to gain the trust and loyalty of consumers. In fact, the strong link between transparency and loyalty was conclusively established in a 2018 consumer survey by Sprout Social.
Namely, the survey had found that: "when brands are transparent and develop a history of transparency, nearly nine in 10 people are more likely to give them second chances after bad experiences."
Furthermore, the survey also found that 85% of consumers were "likely to stick with them [transparent brands] during crises."
Transparency is also key in avoiding public relations upsets (or the occasional meltdown), as being transparent allows your business to be in control of the conversation around your brand. This empowers your company to proactively deal with any mishap and avoid the awkward task of having to belatedly set the record straight. The same Sprout Social survey, it must be noted, had found that, for 89% of people, a business can regain their trust if it admits to a mistake and is transparent about how it is going to resolve it.
How Can My Brand Be More Transparent?
Clearly, brand transparency isn't about overly sweet messaging or the oversharing of information with consumers, which is why it is paramount for companies to figure out which information should be shared and the manner in which they are communicated. So to help you promote transparency for your brand, we suggest you:
Connect: Be available and show empathy
In the aftermath of the pandemic, consumers have become more receptive to empathy from brands – according to the 'Meaningful Brands 2020′ study (Covid edition) by Havas Group India, consumers expect brands to "be more empathetic and contribute towards their mental and emotional well-being." This should be reflected in both the content and tone of your communications with customers. In other words, show your human side.
Depending on your customer behavior, your brand should evaluate new channels for engagement – virtual town halls and Q&A conference calls are a few good examples of new avenues your brand could explore. Also, mind the frequency of your interactions, pay attention to customers' responsiveness and adjust accordingly.
Inform: Transparent pricing, practices, and production
While purchase decisions seldom hinge on price alone, it remains a critical component of the marketing mix and must be communicated clearly. Furthermore, your messaging should make clear to the buyer why they're paying a certain price: is your product of higher quality compared to the competition, is it the exceptional customer service that you provide, etc.
You might also consider showing how your products are made. That could include information on where you source materials, how your production processes are friendly to the environment, how you treat your workers, and so on. It all depends on what matters to your customers.
Amplify: Storify and shape your narrative
Covid-19 has caused a huge spike in media consumption, giving you a larger than ever opportunity to showcase all the good that your brand has been doing. The stage is set, but you'll need to ensure that your messaging is carefully crafted and effective.
Develop story ideas that resonate with your target audience and convey your values and identify your spokespeople – experts that have been trained and know your brand's messages. Organizations that are able to best shape their image and the narrative about their product will be able to truly differentiate themselves against competitors.
As the world gradually recovers from a near-cataclysmic pandemic, and while the tide of disinformation has yet to ebb, only brands that maintain and grow their consumers' trust will prosper. And the best way to achieve that would be by showing transparency.