The 4 Pillars of Loyalty Programs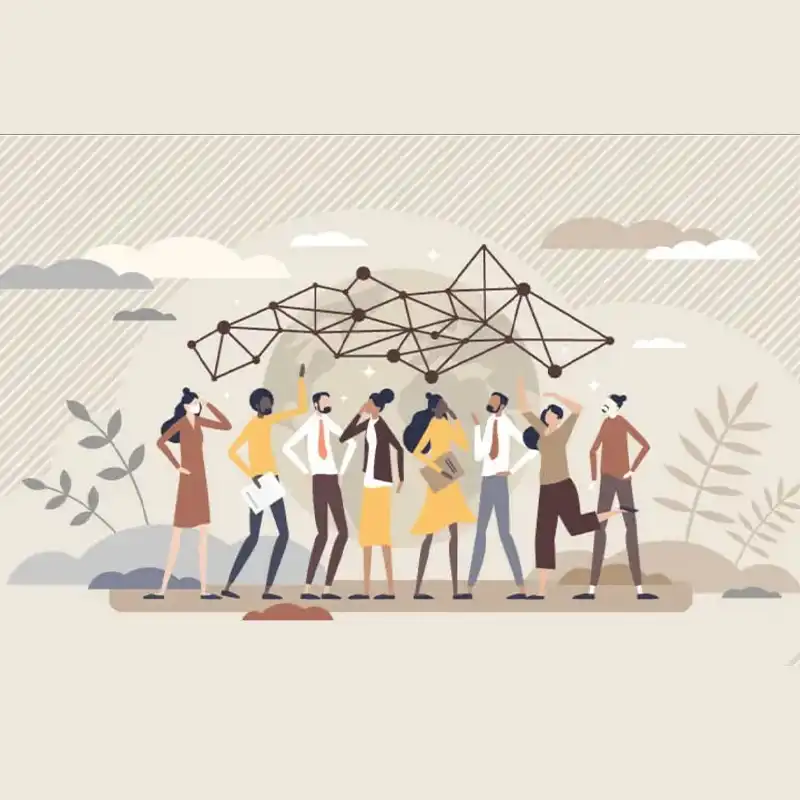 Category:
Customer Loyalty,
Technology,
Guide
The time it took to develop a vaccine for the Coronavirus disease was nothing short of a medical miracle. And yet, however promising that may be, the implications of the pandemic for businesses are far from being over. There is consensus among experts that even after social distancing and lockdown measures are relaxed and eventually lifted, businesses will still have to adjust to a 'new normal'.
The New Normal
The effects have varied greatly. While some sectors collapsed – think airlines, dine-in restaurants, and hotels – others, namely e-commerce ventures, saw demand explode. For the vast majority of brands, the sudden shake up has resulted in a hurried adoption of digital marketing technologies and models – according to IBM's 2020 U.S. Retail Index, Covid-19 has accelerated the shift from brick-and-mortar to digital shopping by roughly five years. That same report also noted that digital consumer engagement is the new normal.
The 4 Pillars
As businesses look to adapt their marketing strategies, customer loyalty programs are a vital tool to engage and retain consumers. But to guarantee success, businesses must develop programs that are relevant, honest, innovative, and unique. Here's how:
Personalization
Similar to a gold rush, businesses are elbowing their way for consumers' attention and share of mind in the digital space.
In this crowded and noisy environment, it is critical for brands to avoid bland consumer engagement strategies in favor of authentic, relevant, and, most importantly, unique connections and experiences with their customers.
Luckily, rich data and smart algorithms, such as the ones available through Related's Reward Marketplace, offer brands the tools to connect with each customer based on their unique attributes, ensuring a genuine and personalized experience that extends over all touch points of the entire customer journey.
Partnerships
As we already established in a previous post, the single-brand model of customer loyalty programs, one where point collection and redemption are confined within a single brand, is no match for a collaborative model.
The Reward Marketplace, for instance, allows businesses to curate rewards from a selection of 2800 global merchant partners – including gaming, electronics, and fashion partners to name a few – based on each customer's profile, lifestyle, and wants. This model allows businesses to deliver tailored, holistic experiences that build lasting emotional bonds.
Technology
The building block of any successful digital endeavor is a sound technology infrastructure, one that is reliable, robust, efficient, and easily scalable. Furthermore, consumers are becoming increasingly demanding when it comes to user experience and. This is why it is critical for businesses to lay the proper foundations and invest in a holistic technology strategy and architecture that fits their needs.
Related's Reward Marketplace utilizes cutting-edge technologies to allow for rich data collection and use, sophisticated loyalty campaigns, and advanced reporting.
The open API technology allows for fast integration and deployment – typically within 24 hours – and is easily scalable.
Transparency
Customers crave authenticity and transparency more than ever. Regrettably, frequent corporate scandals and false advertising have created attitudes of skepticism and cynicism in consumers – a 2014 survey had found that 50% of Americans didn't trust information conveyed in advertisements while 44% stated their belief that advertisements were dishonest.
To counter the negative spillover, it is vital for brands to be clear and transparent – and, undoubtedly, deliver on their promises – with regards to their services and products. Add to that, consumers are ever more eco-conscious. In this context, it is critical for brands to ensure that information about their products is easily accessible and true.
Namely, customers want to know where products are made, what processes were involved in making them, and how the materials were sourced.
We should add that recent research by social media analytics company Sprout Social had found that 85% of respondents would stick with a company that they perceived as transparent in a time of crisis.
In the end, you must always remember that the increasing number of online sellers also means that customers have more and more options to pick from – McKinsey had found that 78% of US consumers have switched stores, brands, or the way they shop in light of the pandemic. Clearly, now is the time to boost, revamp, or launch your loyalty program to help you convert casual shoppers into loyal customers.
Need help? Let's talk.