The Value of Brand Communities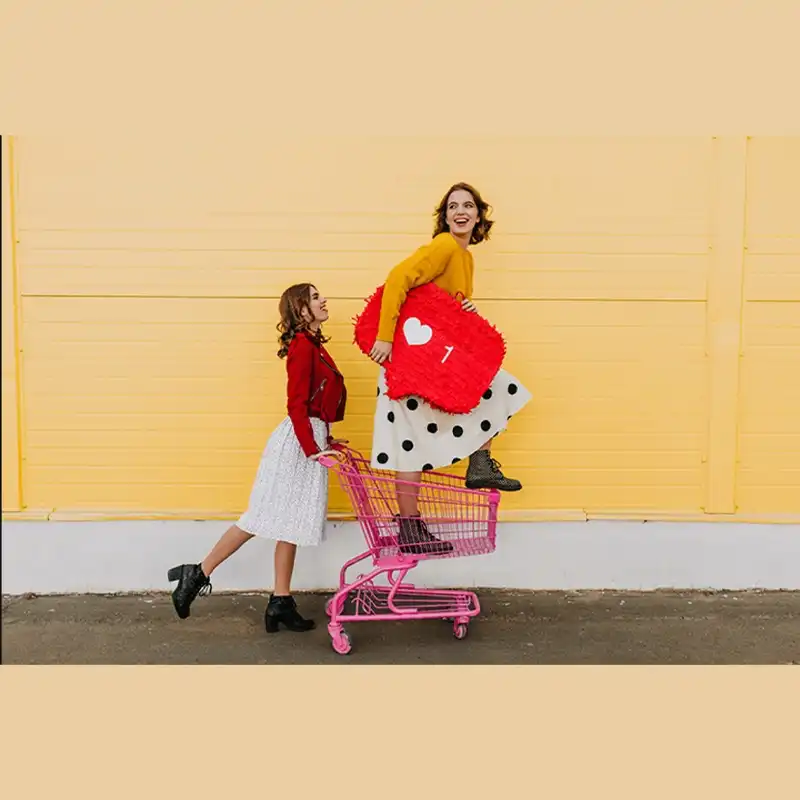 Category:
Customer Loyalty,
Guide
For brands, cultivating lasting emotional connections with an audience pays enormous returns. We know that to be fact.
"Of the 62% of consumers surveyed who said they felt a relationship with a brand, 76% went on to say that they have used that brand for four years or more because of the trust they have in it", according to Deloitte Digital's recent study.
In fact, the correlation between brand intimacy and customer loyalty has been exhaustively demonstrated by studies and surveys too numerous to list in this post – a quick Google search will pull up dozens of such findings. However, in order to properly understand the importance and urgency of this relationship, we're going highlighting two additional stats:
MBLM's 2019 Brand Intimacy Study found that the most intimate brands performed better than the S&P and the Fortune 500 when it comes to the average year over-year growth rates for both revenue and profit over a 10-year period.
The Harvard Business Review found that the value of a customer increases exponentially as the emotional relationship deepens. The value of a customer jumps almost 40 percentage points as the customer reaches the full level of connectedness.
We must also add that emotional drive has a remarkable effect on curbing price sensitivity among customers. In fact, in a 2017 study by Customer Thermometer, over 13% of surveyed individuals said that they would pay as much as 31 to 50 percent more for products and services from companies that were seemingly making a positive impact on the world.
This is the New Norm
As more and more brands embrace marketing strategies that leverage emotional connections, forging brand intimacy has shifted from being a luxury to a prerequisite for survival.
The outdated wisdom of inundating customers with ads highlighting the merits of your products or services no longer works.
So how can brands cultivate this intimacy with their audiences? Below are some handy, actionable guidelines.
Meet Your Consumers Wherever They Are
Opportunities to grow emotional connections exist across the entire customer experience spectrum. Arguably, social networks are the chief public communication and exploration medium for most netizens and, consequently, represent the best channels to engage with your base. Users are also increasingly browsing and shopping on mobile, so place extra care in your apps and mobile sites.
A word to the wise: Do not assume any correlations, or lack thereof, between age groups and digital savviness and presence – as the Pew Research Center has shown, tech adoption among older generations – particularly Gen Xers and Baby Boomers – has been significantly growing since 2012.
Foster Customer Communities
Social networks serve as a virtual meeting ground for groups of people to meet and converse around topics they're passionate about. It is paramount for your brand to leverage this opportunity to foster and steer communities to your benefit. Hire a community manager. This will give your brand a human face and touch, and will make community members feel valued and part of your brand. Answer their questions and complaints, but also proactively enrich your community with compelling content.
Reward Loyalty, Empower Brand Champions
For engaged members, the community experience culminates with recognition and rewards. Your goal here is to create a sense of surprise and delight, which will translate into positive word of mouth that will ripple across the social channels. Creating this sense of reward can be achieved in several ways – from digital badges and collectibles, to discounts, upgrades, and complementary products or services.
A 2017 study by Forrester Research had found that loyalty programs influenced the purchasing decision of nearly half of its respondents. The study also established that loyalty program members were "more likely to evangelize and recommend products and services and pay a higher price when the conditions are right." Luckily, technology and data and analytics are enabling more relevant and more engaging rewards programs than ever before.
Tread Lightly, Mind Privacy and Consent
Though customers yearn for appreciation and inclusion, they also highly value privacy. Going back to the Deloitte Digital survey, "35% of respondents said that they do not want their browser history searched; 59% prefer that a brand does not respond to their social posts, even if the post was positive."
Do not overstep boundaries. Doing so will have a detrimental effect on your brand image and will in all likelihood have repercussions that extend far beyond one disgruntled user. Mistakes might be inevitable. In that case, ensure that damage control is genuine and empathetic.