Resal Signs a Strategic Partnership Deal with Related for the Design and Development of Loyalty and Rewards Solutions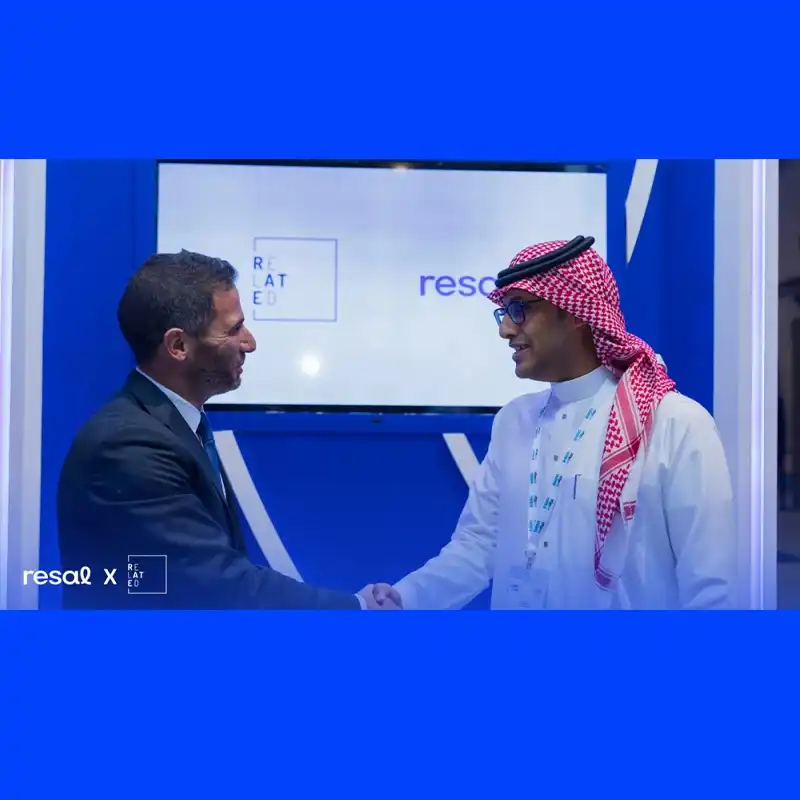 Resal, the leading Saudi company in providing rewards and loyalty solutions through prepaid digital cards, announced today the signing of a strategic partnership agreement with Related, a leading company in the field of designing loyalty and rewards solutions that aim at enhancing customer experience, operating in various GCC and Middle Eastern countries through a large network of more than 3000 brands across many industries. This new partnership comes as part of Resal's accelerated plan to expand into the market of loyalty and rewards solutions and enhance user experience.
"As a leading firm in digital cards and rewards solutions; we are pleased today to launch the cooperation with Related. This qualitative and strategic partnership aligns with Resal's vision of the future, aiming to promote growth and expansion into the market by working with various sectors and designing rewards and loyalty solutions of real value and benefit to all parties involved." said Resal CEO Hatem Kameli, following the signature of the agreement.
"We are happy to partner with Resal, and to leverage on its strong market presence and extensive experience across major sectors. We aim, through this partnership, to achieve growth and expand our businesses through our innovative solutions and services aiming at enhancing overall customer experience through best in class programs.", stated Rabih Farhat, CEO and founder of Related.
Resal is renowned for strategic partnerships with government entities and the private sector, and is considered the largest digital platform in the region providing prepaid digital cards and rewards solutions. Resal also strives to provide optimal customer experiences through its digital cards covering more than 600 local and international brands.
Related is a leading loyalty and rewards solutions provider, collaborating with more than 3000 brands from various industries worldwide. Related creates unique program designs and relies on advanced technologies to provide cutting edge solutions that contribute in building higher engagement and loyalty between brands and their customers. Related was behind the success of Baitak Rewards program designed for Kuwait Finance House bank that won the best Rewards Program Award from the European Incentive Awards. Moreover, Rabih Farhat, Related CEO and Founder, received the Industry Entrepreneur Award from the same organization for his significant contributions to the loyalty & rewards industry