Building the Best Loyalty Programs for SMEs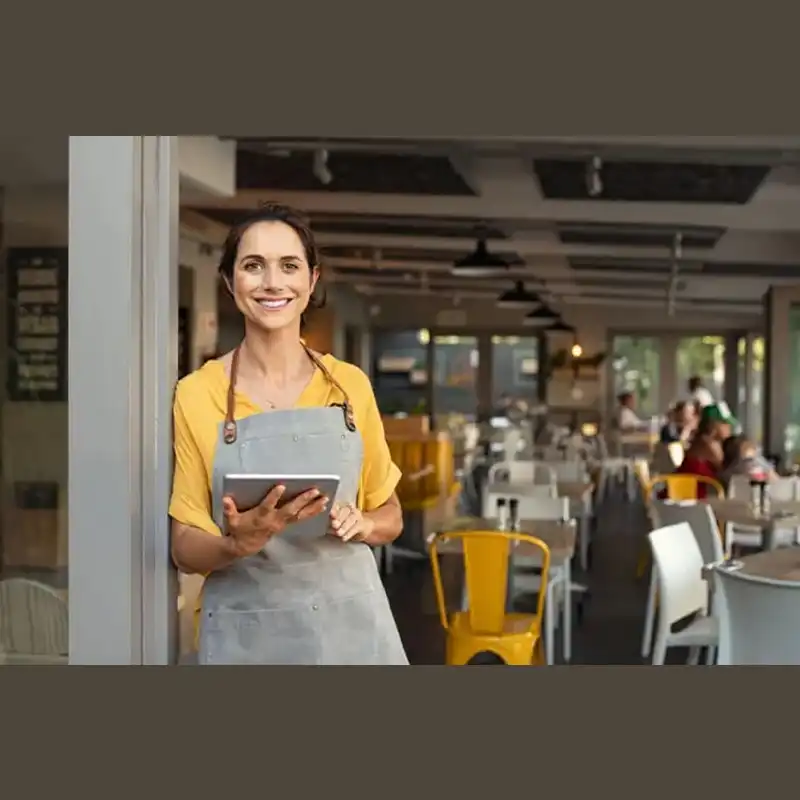 Category:
Customer Loyalty,
Technology,
Guide
In order to stay competitive in today's cut-throat markets, businesses have been obsessing over attracting new customers, and that's a good thing. However, not all businesses seem to be aware of the vital importance of customer retention and customer loyalty programs.
It's an easy case to be made, particularly for SMEs. Study after study has proven that returning customers purchase more frequently, spend more with every purchase, cost less to acquire (as the cost of acquisition gets spread over a significantly higher customer lifetime value), are more likely to stick by you (even when you mess up!), and will even actively promote your brand.
For a successful customer loyalty program, simplicity is key. Earning points should be easy and seamless. Complicated requirements, elaborate and dated point collection mechanisms will unavoidably discourage your customers from engaging with the program. Today's tech-savvy customers demand intuitive, convenient, and personalized experiences above all else.
The industry is already shifting to digital, as technology is allowing businesses to deliver on all those needs. Digital apps elevate the customer experience, allowing customers to collect, track, and redeem points hassle-free and on the go. On the other hand, digitized platforms offer businesses easily implemented, smart solutions that are scalable and cost-efficient.
Building Loyalty Programs for SMEs
Building a successful customer loyalty program is a delicate process. Here are some key tactics and approaches to consider:
Keep it Simple, Make it Instant…
Complexity creates confusion. Today's consumers are very demanding when it comes to convenience. This means that every interaction — from point collection to reward and back again — must feel almost routine, requiring as little effort from the customer as possible.
For example, paper punch cards have been a staple of loyalty programs for ages, but today' digital alternative, digital stamps, is a far simpler proposition for customers, one that is proving to be particularly effective for small businesses. Furthermore, points-based loyalty programs are in fact popular particularly because they follow a straightforward logic that is easily understood by consumers: buy more to earn more.
At the same time, customers want instant gratification. One way to offer instant redemption of loyalty rewards is by integrating loyalty points into mobile wallets, allowing consumers to claim loyalty rewards directly at point-of-sale.
In fact, more than two thirds of the consumers are more likely to use a loyalty card if it's on their phone.
Subscription-based loyalty programs can also indulge consumers' wish for immediate gratification. As their name implies, these programs require customers to pay a subscription fee upfront, and in doing so, they can earn rewards, discounts, or special deals right away.
…And Create Engaging and Unique, Emotional Experiences
Loyalty programs are gaining traction in the business world. This places extra burden on brands looking to stand out from the crowd. Keeping your customers interested and engaged in your loyalty program is paramount.
Referral-based loyalty programs are one way to keep your loyalty members involved and active. What's more, peer recommendations are markedly more effective at acquiring new loyal customers compared to traditional advertising methods. According to a study in Harvard Business Review, referred customers are 18% more likely to be loyal to your brand. It is also more efficient, as referred customers are four times more likely to make a purchase according to Annex Cloud. Referral programs also add a gamification element to your program — successfully referring a customer is interpreted as a milestone to be beaten.
Gamification, in general, is a great way to grab (and keep) the attention of your loyalty customers. By combining it with innovative technology, such as augmented reality, brands can create immersive experiences which lead to more intimate connections between the brand and the consumer.
Lastly, don't neglect this fundamental rule of loyalty marketing: surprise and delight. Offering a loyalty customer an unexpected reward on a special occasion, or even randomly, will create a very bonding moment. You'd be pleasantly surprised to see how far a simple gesture can go toward building customer loyalty.
Digitize All the Things…
Going digital is no longer a luxury, it is a race against the competition. Solid foundations for your digital program start with a holistic digital strategy designed to fit your brand's specific needs and requirements.
Generally however, your technology solution must be reliable, efficient, and easily scalable; it should leverage the latest technologies to achieve a painless implementation process all while delivering a frictionless experience to your customers.
…But Stay Human
A loyalty program that does not reflect the heart and soul of your business will never achieve its full potential. The key to achieving real loyalty after all is to nurture genuine and heartfelt emotional connections with your customer.
Take mission-driven loyalty programs as an example, which offer customers the opportunity to support a cause or mission. These programs are an especially effective way to build a loyal following of highly engaged, like-minded customers in exchange for donating a portion of your profits. We at Related, for example, have built a first-of-its-kind incentive-based program that rewards citizens for their monthly water conservation effort.
Evidently, mission-driven programs are well suited for socially conscious businesses. They also work best if the causes you are donating to align with your brand values. In fact, according to a Wunderman study, 89% of customers are loyal to companies that share their values.
Lastly, it could also be wise to give your loyalty program members a chance to express their kindness too. This can be achieved simply by allowing them to pass along their loyalty earnings, either by exchanging loyalty points for gift cards or by transferring points directly from one party to the other (the latter is only possible if the recipient is subscribed to the program as well).
This kind of exchange creates strong emotional bonds between giver and the receiver, but it also creates an overall positive emotional experience that your band will be tied to.
Building a loyalty program might seem like a daunting task, but did you know that 80% of your company's future revenue will come from just 20% of your existing customers? At Related, we produce and maintain tailor-made loyalty rewards programs that help your business make the most out of its customer base. Using cutting-edge technologies, we are able to build worlds around your customers' needs and create memorable experiences that foster enduring loyalty. Drop us a line and we'll take your loyalty to the next level.