Refining Loyalty Programs with Smart(er) Technologies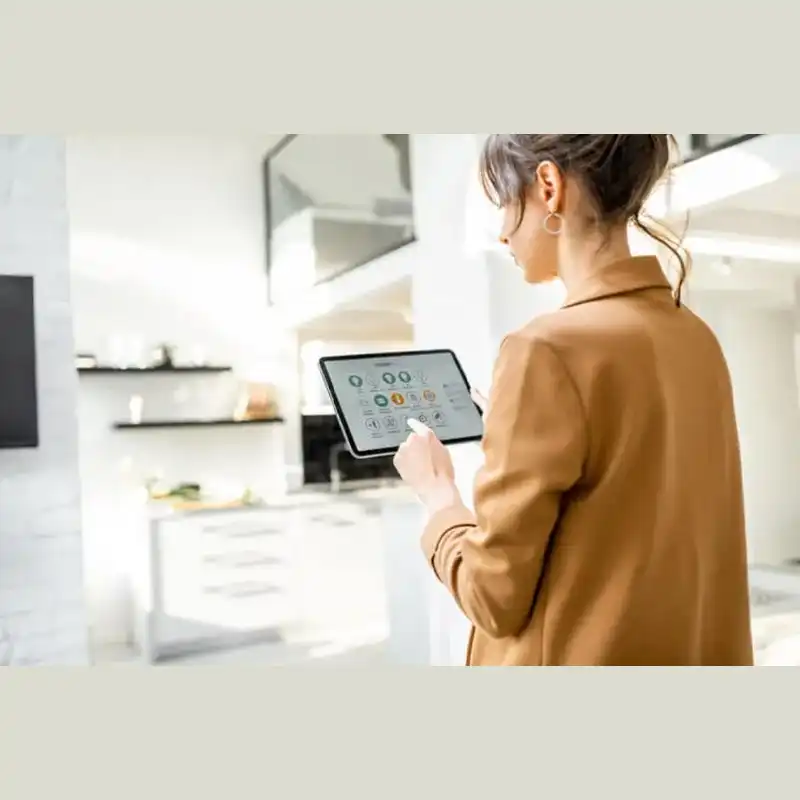 Category:
Customer Loyalty,
Technology,
Guide
Last year, a McKinsey & Company special report, which surveyed consumer sentiment amid the coronavirus crisis, came to the conclusion that the pandemic had fast-tracked both consumer and business digital adoption by five years in a matter of eight weeks. Namely, the drastic acceleration was attributed to the fact that companies had rushed to digitize their businesses to protect their employees, while also seeking to bolster their ability to serve customers – who were now either under lockdown or suffered from decreased mobility – remotely.
As a result, remote work, telehealth, and online learning exploded in popularity; online ordering became the norm for grocery stores, restaurants, and even pharmacies; banks and insurance companies meanwhile – institutions that traditionally lagged behind when it came to innovation – finally took digitalization seriously. And the list goes on.
Naturally, the surge in all things digital also meant that loyalty programs must evolve to meet the resulting change in consumer behavior. Luckily, there are a number of digital technologies that can improve their chances of success. We highlight the following:
Artificial Intelligence
The good news is that digital produces data, and lots of it. So much so that the challenge becomes about making full use of it, and this is where artificial intelligence comes into play. Simply put, AI can help your company predict outputs effectively based on the data that you possess.
Overall, it will allow you to elevate customer personalization, and in turn improve the customer experience of your loyalty program. Naturally, the better the customer experience, the higher the conversion rate.
Using AI to power predictive analytics for instance will help you understand the behaviors of your consumers more accurately, predict their spending patterns, and ultimately gauge their real value. In other words, it will help you decide which customers you should prioritize and focus on. Furthermore, it will also help you better decide on how to approach each individual customer and extract maximum value. This is especially true for loyalty marketplaces, since the technology can perfectly mix and match rewards from multiple categories based on consumers preferences and behaviors. For example, the system would be able to tell you that customer X who purchases products from category A will be likely interested in products from categories B, C, or D.
Mobile Apps
While the sudden surge in online shopping has taken over the commerce industry, in-store visits will inevitably rebound. However, this does not mean that the importance of digital connections will subside. On the contrary, the future of engagement will likely be defined by a mix of in-store and digital interactions.
As a matter of fact, the pandemic has led customers to gravitate more towards the convenience of on-the-go services. Meanwhile, presence across all channels has become the standard for brands and retailers alike, with smartphone apps standing out as powerful tools for customer acquisition and retention. Here's why:
Digital loyalty cards stored on mobile phones allow for easy identification of customers, while mobile-based engagement captures richer customer data, which can prove invaluable for loyalty programs and provide a much needed competitive edge. And with geo-tracking enabled, brands can push relevant offers to customers using push notifications. Lastly, mobile applications open up new avenues for a gamified customer experience, which in turn can help shape new habits and strengthen loyalty.
Contactless Payment
Today's shoppers are more conscious about hygiene than ever. It stands to reason then that brands that offer touchless interactions will gain favor with customers.
But beyond gaining favor, consumers have already turned to contactless payment methods: starting in March 2020, contactless payments have displaced cash and cards as customers' payment method of choice. So what does this mean for loyalty programs?
Evidently, as customers shift to contactless payments, it becomes imperative for brands to keep up with the trends and embed contactless payments into their loyalty programs. This, however, also presents businesses with an opportunity to gather more data to grow their loyalty programs.
Embedding payment into your loyalty program automatically provides you with access to your customers' transactional data. Typically, payments made through point-of-sale software do not capture the identity of the customer making the purchase, unless the program is already integrated with the POS. But since customers have their data already uploaded onto the loyalty programme (a requisite for signing up) capturing this data becomes seamless.
The past couple of years have been rife with upsets, yet the silver lining remains the acceleration of technological advancement. At Related Inc., we've made it our mission to make sure that our customers are constantly harnessing the best of what technology has to offer. All it takes is for you to ask.